Expert Edmonton Accountants
Accounting Services in Edmonton, St. Albert, Athabasca & Slave Lake
Our team of expert Edmonton accountants are ready to start helping you today! We are an Edmonton accounting firm with satellite offices in St. Albert, Athabasca, and Slave Lake, allowing the Peterson Walker staff to service clients all over rural Alberta.
Our Values
At Peterson Walker, we believe in working hard for our clients, maintaining integrity, and providing expert advice in a friendly environment. This means that, above all, we prioritize making sure your experience is both efficient and enjoyable. Whether you need help with bookkeeping, personal tax services, corporate tax returns, or preparing financial statements, the Peterson Walker team will make sure everything is completed accurately and before the deadline. Our Edmonton accounting firm strives to make your life easier by eliminating stress caused by common and unique tax and accounting issues. We take care of the tedious and sometimes overwhelming numbers so you can focus on what matters, your personal life and business.
Our Firm Is Able To Provide Services To Clients Throughout Alberta
Our firm specializes in working with small to medium sized for profit companies and organizations in the not-for-profit sector. With satellite offices in St. Albert, Athabasca and Slave Lake, our firm is able to provide services to clients throughout Alberta.

Over Forty Years Of Experience In Accounting And Tax Services
With over forty years of experience in accounting and tax, we are one of the most experienced accounting firms in Edmonton. The firm first started in 1979 by Doug Peterson and Barry Walker at Barry's kitchen table with their wives helping by typing financial statements.
Accounting Services we provide include:
P

reparing financial

s

tatements

C

orporate tax returns

GST returns

,

T4's

T5's

P

ersonal tax returns

,

Bookkeeping

Audits

Reviews

Trust returns

Tax advice and planning
CAs, CPAs and Technicians Dedicated to Providing Expert Advice and Services
We are comprised of CAs, CPAs, technicians, and administrative staff who are dedicated to the founding partners' original vision of providing expert advice and services in accounting and tax.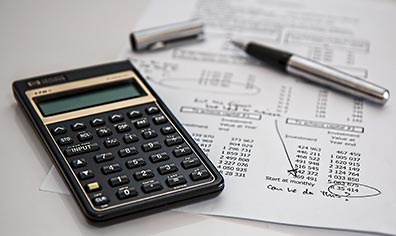 Our

Accounting Services: