Expert Edmonton Accountants
Accounting Services in Edmonton, St. Albert, Athabasca & Slave Lake
Our team of expert Edmonton accountants are ready to start helping you today! We are an Edmonton accounting firm with satellite offices in St. Albert, Athabasca, and Slave Lake, meaning Peterson Walker staff can assist clients all over Alberta.  
Accounting Services we provide include: 
At Peterson Walker LLP,  we are committed to providing high-quality, professional accounting services to businesses and individuals across a range of industries. Whether you need help preparing financial statements, filing your corporate tax returns, or filing G.S.T. returns, our team of experienced accountants are here to help. Additionally, we offer a range of other services, including bookkeeping, audits, reviews, trust returns, personal tax returns, and more. With our expert knowledge and personalized approach, we can help you plan for the future and meet all your financial needs. So why not contact us today and see how we can streamline your accounting process?
Non-Profit Accounting
At Peterson Walker LLP, we have a strong track record of providing high-quality accounting services to our non-profit clients. Our team specializes in delivering comprehensive audits and special engagements, as well as ensuring that our clients meet all relevant government reporting requirements. Whether you are looking for assistance with financial management or tax compliance, we have the expertise and experience needed to help your organization succeed. So if you are looking for a trusted partner to support your non-profit organization's accounting needs, look no further than Peterson Walker LLP. We look forward to working with you!
For-Profit Organizations
At Peterson Walker LLP, we are committed to providing our clients with the best possible accounting and tax services. We work hard to understand the specific needs of each small business that comes to us for assistance so that we can ensure they meet all their reporting requirements from lenders, investors, and other stakeholders. Whether you're a startup looking to get your company off the ground or an established organization in need of guidance on financial reporting matters, feel free to contact us today for a consultation. We look forward to working with you!
Personal T
ax Accountant
Peterson Walker LLP provides strategic tax planning services to individuals. While tax laws can be confusing, our team of experts are here every step of the way to help you make informed decisions and plan strategically for your future.
Whether you're looking to start saving money or want to take advantage of unique tax deductions, we have the knowledge and expertise to guide you through every aspect of filing your annual returns and staying up-to-date with the latest tax regulations. With over 40 years of experience, Peterson Walker LLP has helped countless clients optimize their taxes and save money each year. We care about our client's success and will work hard to ensure that you get everything that is available under the law.
So if you're ready for a partner that you can trust to help you navigate this complex field, look no further than Peterson Walker LLP. To learn more about how we can help you plan for a financially secure future, contact us today!
Over Forty Years Of Experience In Accounting And Tax Services
 With over forty years of experience in accounting and tax, our team can help you today. The firm was started in 1979 by Doug Peterson and Barry Walker at Barry's kitchen table with their wives helping by typing financial statements.
Our Values 
At Peterson Walker, we believe in working hard for our clients, maintaining integrity, and providing expert advice in a friendly environment. This means that, above all, we prioritize making sure your experience is both efficient and enjoyable. Whether you need help with bookkeeping, personal tax services, corporate tax returns, or preparing financial statements, the Peterson Walker team will make sure everything is completed accurately and before the deadline. Our Edmonton accounting firm strives to make your life easier by eliminating stress caused by common and unique tax and accounting issues. We take care of the tedious and sometimes overwhelming numbers so you can focus on what matters, your personal life and business.  
Our Firm Is Able To Provide Services To Clients Throughout Alberta
Our firm specializes in working with small to medium sized for profit companies and organizations in the not-for-profit sector. With satellite offices in St. Albert, Athabasca and Slave Lake, our firm is able to provide services to clients throughout Alberta.
CPA's, CA's and Technicians Dedicated to Providing Expert Advice and Services
We are comprised of CPA's, CA's, technicians, and administrative staff who are dedicated to the founding partners' original vision of providing expert advice and services in accounting and tax.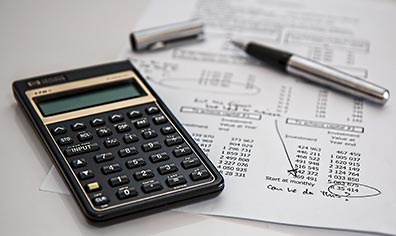 Contact Peterson Walker Today
Get Help From a Professional Accountant in Edmonton!